# ACF - Reference Types
Reference types help easily build cross-reference between Shopify objects by allowing users to select one or multiple handles based on type of reference field.
There are 6 reference types in ACF. All value produced by ACF is either in string (non-repeatable field) or JSON string (repeatable field).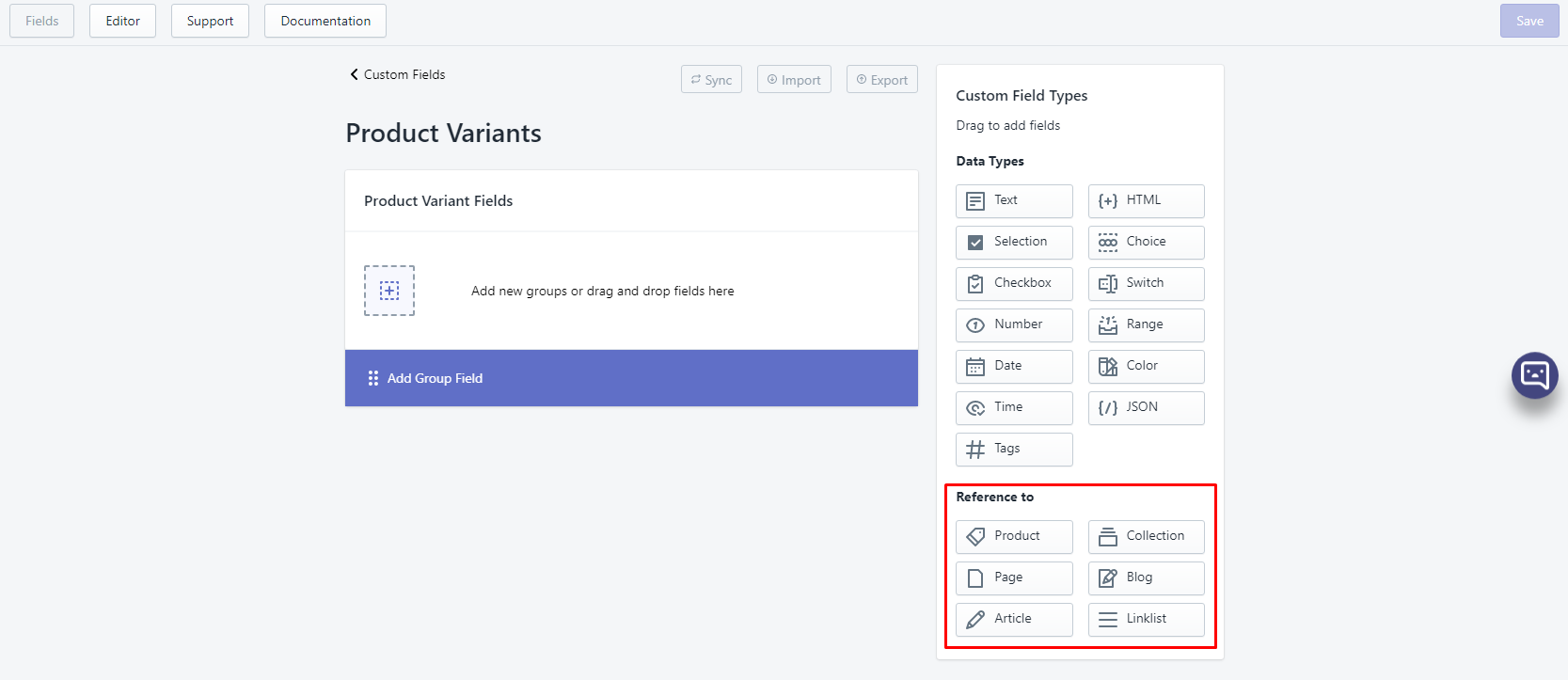 When attribute "Allow selection of multiple values" is checked, each value will be separated by |, for example: hello|world|2020, book|shoes|pen|eraser.
Product, Collection fields can be edited in Editor tab via Shopify resource picker.
Page, Blog, Article, Linklist fields can be edited in Editor tab via selection field editor.
In case you don't see item you want to select, press "load more…" button.